Measuring for the perfect fit!
There are a couple of ways that you can measure to achieve that exact fit. Either from an existing belt, or by measuring your own waist. Don't forget that a belt is not your trouser size and it may be more than you think as the belt sits over the top of your trousers.
Existing Belt.
Take a belt that fits you well and measure from where the buckle pin meets the buckle (on the inner edge) to the hole that you usually use to do the belt up with. In the case of the belt below you would order a 36 inch length belt.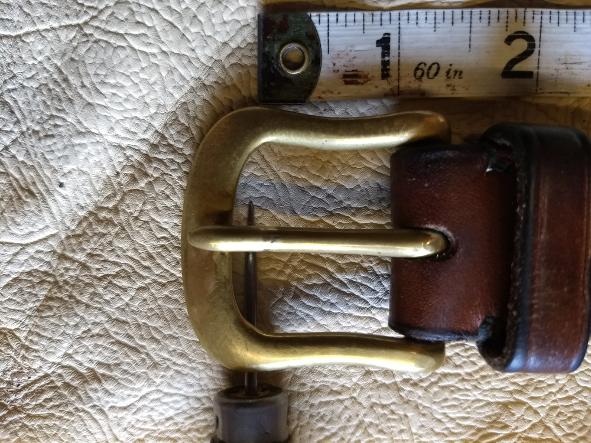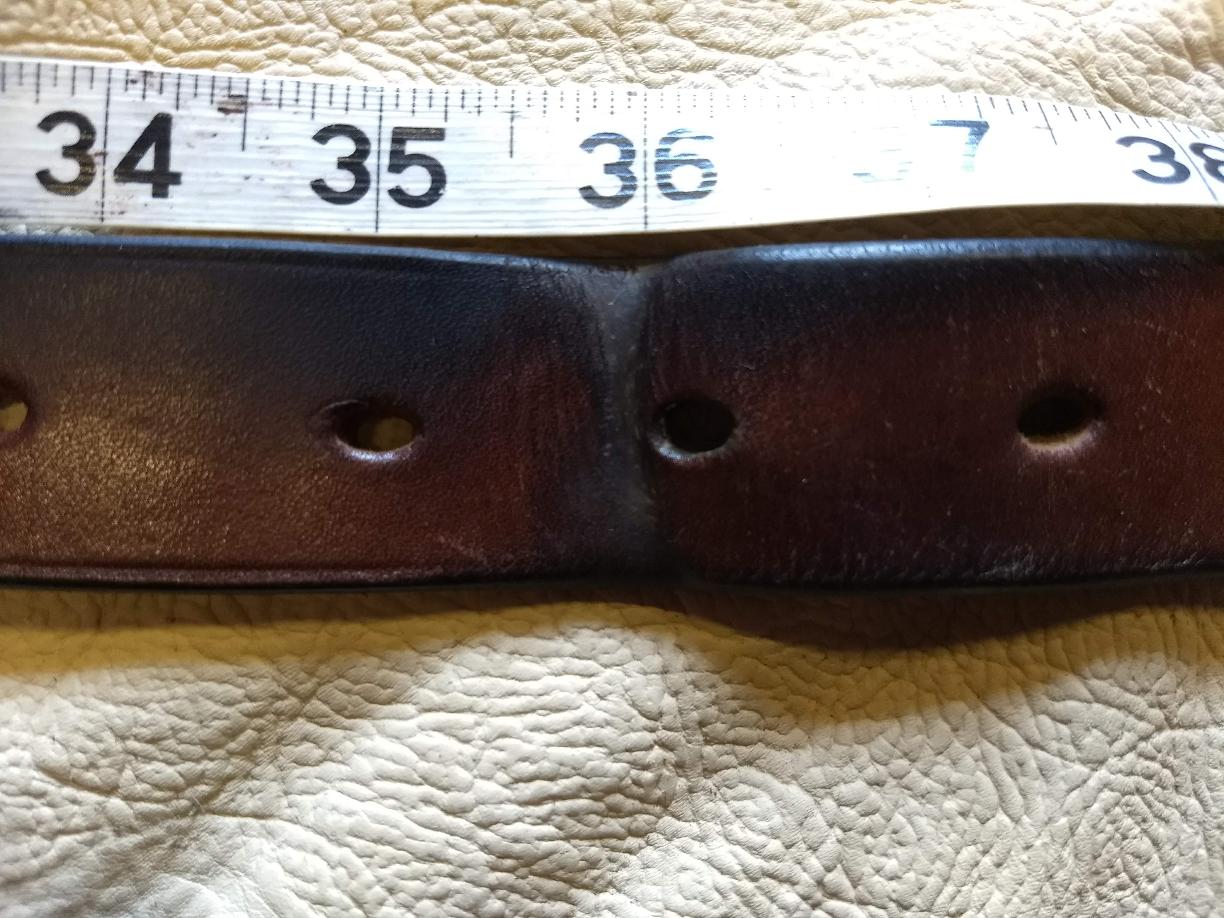 Waist Measurement
Simply measure around your waist where the belt will sit and at the tightness you require.
From your trouser size
If you wish you can get a rough idea from your trouser size. Take the waist measurement from your trousers and add 3 inches to it. this will give you a rough idea of the belt length that you require. For example size 34 trousers will have a belt 37 inches long.
Please note that this is not my recommended way of measuring as trouser sizes vary so much from brand to brand.
What this measurement means
The size of belt you order is not the length of the belt but the length between the inner edge of the buckle to the middle hole. As I normally punch 5 holes through my belts that are over 1 inch wide, this gives you 2 empty holes leading to the point. Belts that are less than 1 inch wide tend to have 7 holes instead leaving 3 empty holes before the point.
To work out the overall length of your belt
The holes that I punch will be the width of the belt apart so you should add 2 times the width of the belt to get to the last hole. This is the largest that the belt will fit. Subtracting twice the width will give you the smallest waist that the belt will fit.
The length of the belt from the last hole to the very end is two and a half times the width of the belt.
What if your size isn't listed
Don't worry if your size is not listed on the order form because the belt size you require is either too big or too small. Simply complete the other size box and I will try to help you.
Contact Me
Oakside Saddlery,
Minster,
Kent,
United Kingdom
Phone: 07976892950